Vero Beach, Florida not only boasts the Dodgertown stadium (the previous home of the Dodgers spring training) but according to me and my friends, they have the best grits in the south. Where, you may ask? Welcome to Mrs. Macs Fillin Station. "Casual dining in yesterday's atmosphere." When you walk in, you are at once whisked away to a 1950s atmosphere of automobile paraphernalia. The owners, Loren and Patrick Moran, call it Automobilia and love sharing with the guests. License plates from all over the USA dress the walls, the silverware are wrapped in oil rags and the waitresses (all with auto nicknames) are clothed in overalls.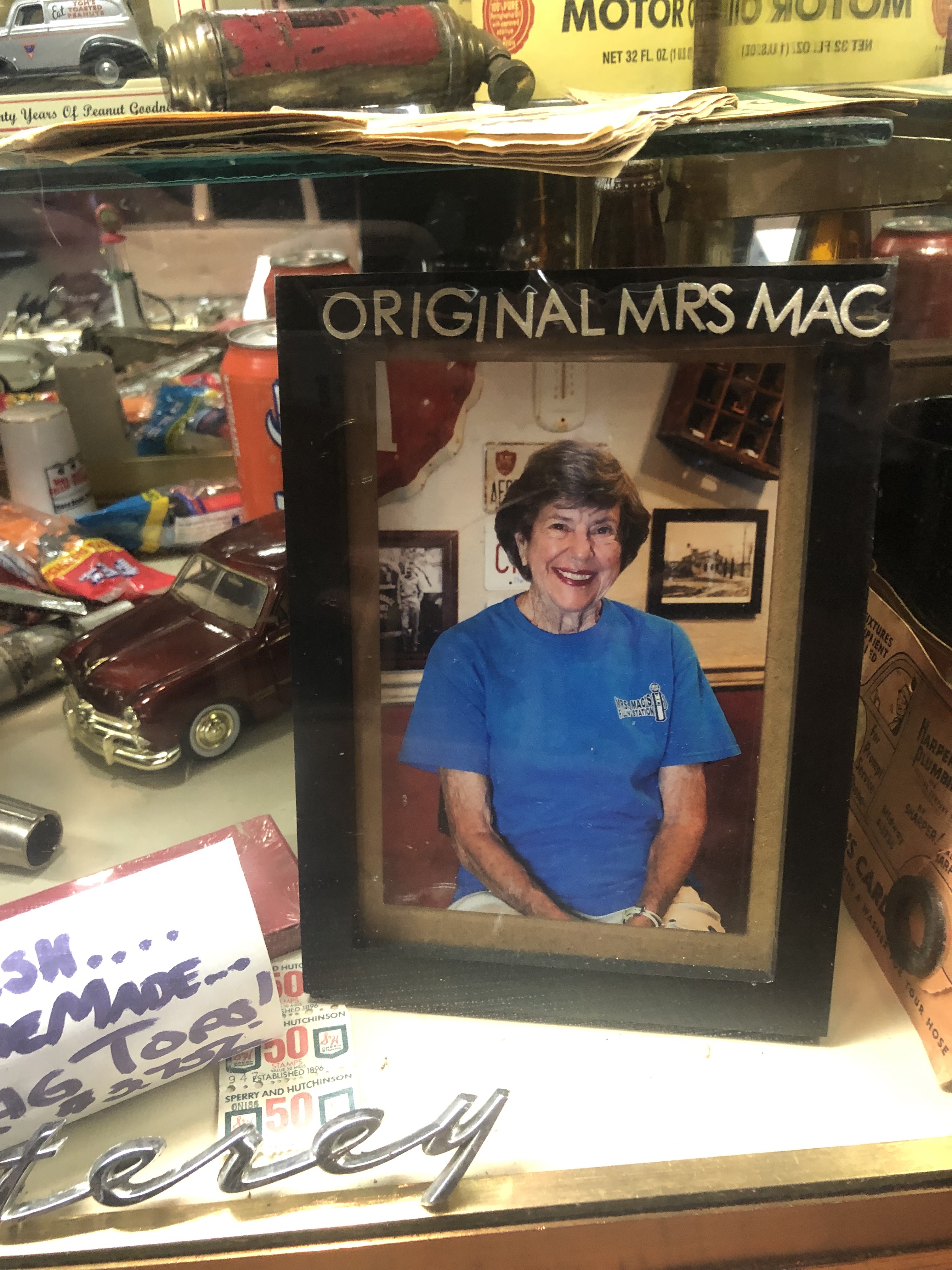 Don't let the decor take all your attention though. The food is out of this world. So delicious that we had to visit two days in a row. Lunch the first day was simple with the choice of a cheeseburger. But, we had arrived when breakfast was just over and the kitchen staff was revolving the food over to lunch. A guest in my party wanted the breakfast. To be exact, she wanted the grits. Our waitress said she would see what she could find for her in the back. Five minutes later, the grits and biscuits were on the table. Now that is what I call customer service.
With that kind of service, we had to come back the next day to try the breakfast. Just off Old Dixie Highway you will be delighted to try the homemade grits. I was not able to get the recipe but whatever they are doing, they will keep doing it. Loren and Patrick acquired the restaurant five years ago and did not want to change a thing. Actually, Loren's Aunt, Mrs. Mac, started the restaurant in 1976 down in Key Largo naming it Mrs. Mac's Kitchen by the Sea. In 1992, she opened the Vero Beach location. The restaurant celebrated 19 years on May 8, 2019. That's a well-deserved accomplishment!
Let's discuss my breakfast. I chose the Mechanics choice which includes eggs, sausage or bacon, fresh biscuits or toast and their famous grits. I ate every lick on my plate. No questions asked. Roadster, our morning waitress, was more than helpful in deciding what to try for first timers. She stood at attention at the end of our table with a smile.
According to Loren, the most important priority of her restaurant is customer service. She wants everybody to enjoy themselves with no hassles. Her second priority is the detail to the atmosphere. Even the door handles are from old gas pumps.
My next trip to Vero Beach will include eating at Mrs. Macs Fillin station for 3 reasons:
1. The best grits in the south!
2. The Best customer service!
3. And, the best decor with great detail!
For more information and to read the story behind this restaurant, please visit the website and Facebook page :
Website: www.mrsmacs.com
Categories: Uncategorized